GGWP 2023
Location: Wellington National Library - 70 Molesworth Street, Thorndon, Wellington 6011
Date: 25 February 2023
A way to unite and bring anyone who has a passion for games, and celebrate the artists and and creators within our community.
A Celebration of Games and Gaming Culture, from Table top Games to Video Games and everything in between and around!
Things to look forward to: Cosplay Competition, Artist Alley, Panels, Video Game Tournaments, Skit Competition, Performances, DND One shots, Photowall with Photographers .. and more!
FAQ
Photo Wall & Photographers
Sponsors
A special thank you to the following wonderful sponsors! Without these people GGWP wouldn't be the amazing force it is today!
Frequently Asked Questions
Q: If the event is cancelled or rescheduled, what happens to my artist table?
An email will be sent out to everyone who bought tables with details on the rescheduled or cancelled event. Refunds will be offered to those who request them minus any transaction fees that occur, otherwise tables will be kept for a rescheduled event.
Cosplay competition rules
There are two categories you can enter:
Prizes include best in show and awards for each category, and technical and skit awards. Costumes must be from a "game" - video games, mobile games, board games, card games, tabletop games – as long as it's from a game, it counts!
General Rules and guidelines:
You must make 75% of your costume to be eligible for the "made" category. If you have purchased more than 25% of your costume, you are able to enter in the "bought" category.
You may enter a cosplay that has previously been entered in another competition.
Both groups and solo entries will be accepted - the competition is capped at 30 entries total. You can only enter once.
Fan art is accepted only if it is a fan interpretation (alternative costume) that you have decided to cosplay and you can provide a fan art reference image as well as an official art reference image.
You will need to supply the following information on the entry form: character name, title of game and a description of the cosplay, including the aspects that have been made and bought.
Additional images showing the construction of the cosplay (for entries in the 'Made' category) are encouraged.
During the judging process you will have a small interview (around 5 minutes) with our judges who will ask you some questions about your cosplay or build, you will not required to bring any diaries or construction proof however (especially for the made category) you may be questioned on the design or creation of certain aspects and elements of your cosplay.
If you need a support person you are most welcome to bring someone with you to the judging - it will be in a small room off the stage away from the main area, if you have any issues with this or any part of the process please contact charlotte@ggwp.nz or Charlotte directly.
Costumes must follow all the normal GGWP cosplay rules.
Skit rules:
You are welcome to perform a short skit during the stage presentation – while there is a special prize for skit entries, skits are optional. Opting not to have a skit won't stop you from being eligible to win other prizes!
Skits must be no shorter than 1 minute, and no longer than 2 minutes. You must submit your audio file as an mp3 file at the same time as your entry form.
Any stage props you may have must be able to be set up and taken off the stage in under 30 seconds – no mess is to be left on the stage after your skit is done.
No throwing things at the audience, no explosives or incendiary or smoke devices, no weapons displays and no acrobatics.
Skit audio must be PG – no profanities, abuse, sexual themes or harrassment will be accepted.
General cosplay rules:
The following safety guidelines apply:
No real weapons (including paintball and airsoft firearms).
Cosplays, including weapons and other props, are to be made out of materials that will not cause any harm e.g. fabric, plastic, cardboard, paper mâché, balsa or EVA foam.
No smoking devices of any kind.
Props must be no more than 2 metres long.
Consider your ability to move around and go through doorways with oversized cosplays / weapons / other props. -Please include details on the entry form if the cosplay has oversized elements or if you need assistance in any way.
Choose body make-up / paint carefully, keeping in mind Health and Safety as well as the clothing of others attending the convention.
If there is anything in particular that you would like to be read out as part of your announcement to the stage area, please include it as part of the entry process.
Costume & prop restrictions

To avoid false alarms with the general public & waste of police resources, GGWP has the following policies:
Imitation firearms MUST have an orange cap, be non-firing (including Nerf bullets) and MUST be transported to and from the venue in a bag/box/some form of covering. Any props that do not meet this rule will be confiscated at the door and surrendered to the local police station for collection at a later date. We make no guarantees for the safety of confiscated props.
This rule refers to any prop gun that your hard-of-sight family member might mistake as maybe being a 'real' gun – a Nuka Cola pistol is fine, a Call of Duty shotgun is not.
We know Military uniforms are quite popular in video games but due to our location and standings we ask that any form of militia cosplay is to be changed into and out of IN the venue. Bathrooms are available for changing at the venue. You will not be permitted in or out of the venue in a costume that falls under this description.
If you're uncertain and would like to ask about a particular costume, please email charlotte@ggwp.nz
Team
The Faces behind GGWP!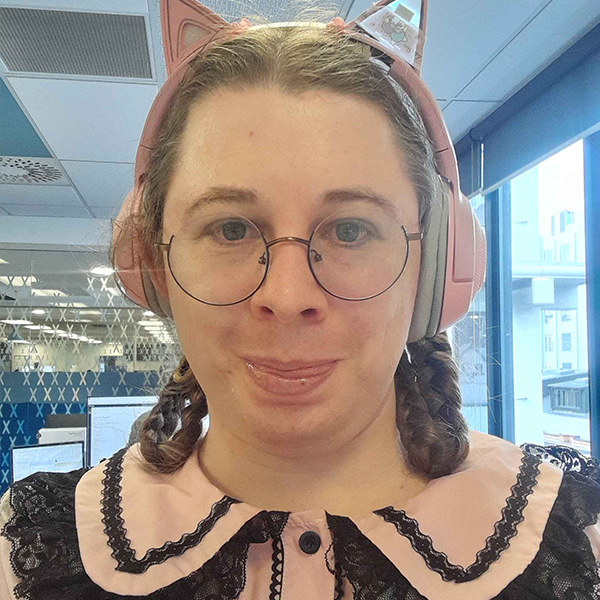 Charlotte Gamble-Stott
GGWP Co-Ordinator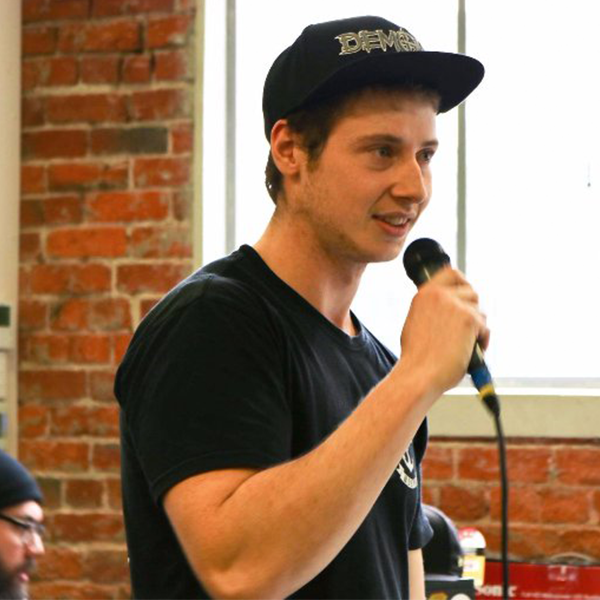 Jackson Bradley
GGWP Co-Ordinator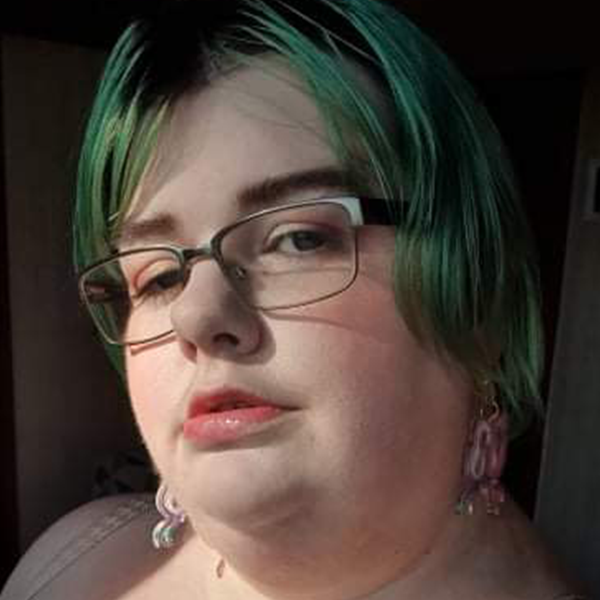 Krystal Gamble
Artist Alley Liason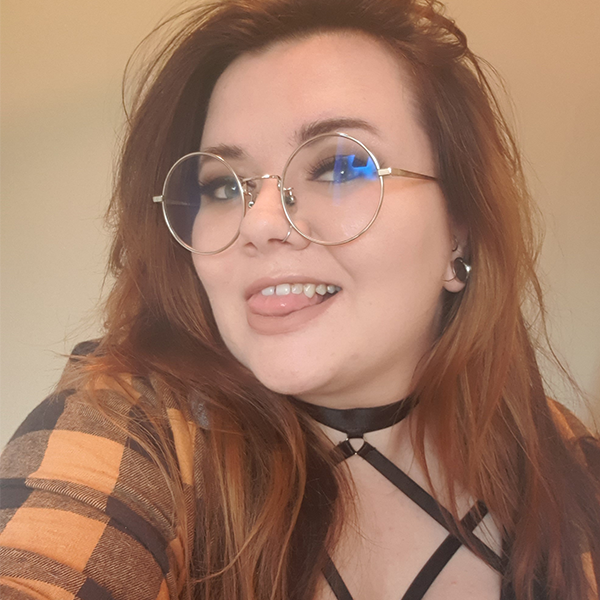 Dawn
Web Dev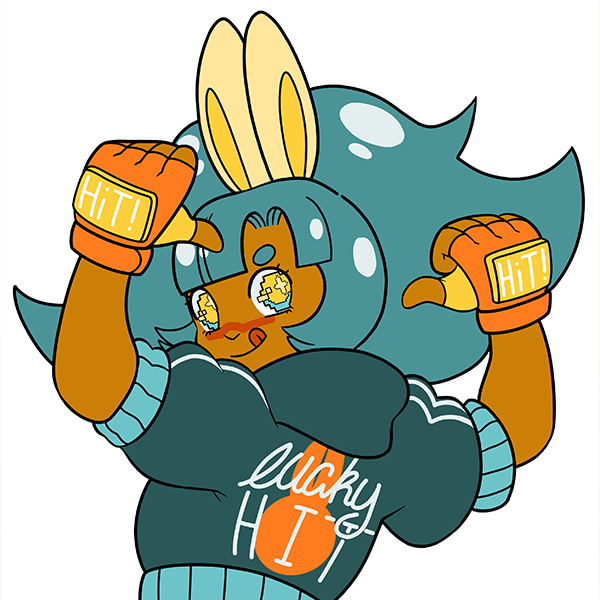 Lucky Hit
GGWP Mascot and Marketable Plushie International Butt kicker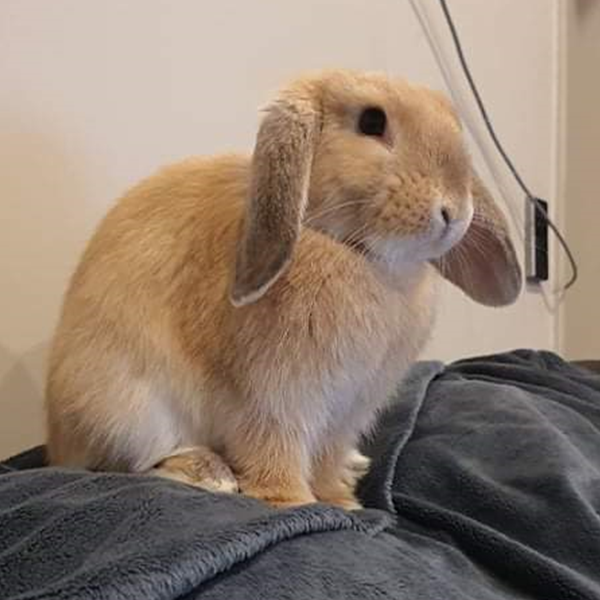 Gnocchi Gamble
Overall Supervisor and Lettuce Specialist